Hubb Plumbing has provided plumbing services to Snellville GA since 1987.
Plumbing Services Snellville Ga by Hubb Plumbing.  We provide licensed and insured plumbing service to Snellville, Ga and the surrounding area at fair pricing.  We are a locally owned and operated plumbing company that can solve all your plumbing problems.  We understand that our community deserves great service at fair pricing.  Our mission is to earn your business and retain it so you don't ever have to make a call to another plumbing company.  Remember…Avoid A Flubb, Call Hubb.
If you are having the following issues it might be time to call Hubb Plumbing…
If someone accidentally flushed a brand new Hot Wheel or Dora Explorer hand towel down the toilet, then give us a call.
If suddenly your ankles are getting 'pruney' during your showers because the tub isn't draining properly, then we are your guy.
If you have a septic tank and aren't sure if your problem is the septic tank or the pipe, then we can diagnose your problem and fix it ourselves. We offer septic pumping in addition to major and minor Snellville plumbing problems.
If your hot showers suddenly aren't so hot anymore and it's not because you are in a hurry, then give us a call we handle hot water heater repairs and new installations.
Remember, Avoid a Flubb and Call Hubb!
Hubb Plumbing providing great service to our friends in Snellville, Gwinnett, Lilburn and Loganville. We also provide the following services water heater repair Snellville, water line repair Snellville, sewer line repair Snellville, toilet repair Snellville, tankless water heaters Snellville, and more. We know our local community and have aimed to please the residences and businesses of Snellville for over 25 years. Plumbing services Snellville GA.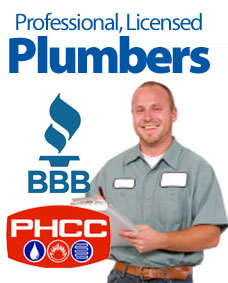 Special Offers