Hubb Plumbing Reviews
Read a few Hubb Plumbing reviews from satisfied customers!
Since 1987, we've proudly served homeowners and businesses in Snellville, Loganville and Gwinnett County for all types of plumbing services. Call us today for your plumbing service needs.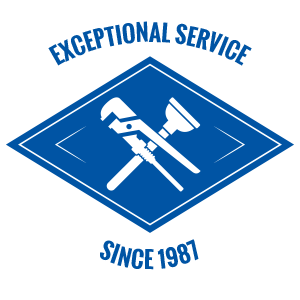 Hubb Plumbing is the best!
They are honest, dependable, and trusthworthy for all your plumbing needs. We have used them for years and would not call anyone else. Thanks guys
Honest, Courteous and Knowledgeable
Brian Hubbard and Hubb Plumbing are honest, courteous and knowledgeable. I have used them twice and will continue to call them again for my future plumbing needs! You can trust these guys!
I recommend them …
Hubb Plumbing has been working on all of my extended families homes and businesses for over 25 years. They have built a great name in Gwinnett County over this time. Ray and Brian always do what they say they will do and I know I can trust the work they do. These guys are master plumbers and you know their work is the best. I've tried a discount plumber before and you get what you pay for. Their pricing is a good value and I wouldn't use anyone else but Hubb Plumbing. I recommend them as a fellow consumer.
The Best!
Hubb Plumbing is the best! They are honest, dependable, and trusthworthy for all your plumbing needs. We have used them for years and would not call anyone else. Thanks guys!
I am calling Brain back
I have just bought a home in Snellville that has a septic tank. The city has run sewage lines into the neighborhood since the houses construction. I spent some time getting quotes about pumping the tank and getting an assessment of the tank from septic service companies. Then I started getting quotes about tying into the sewage lines. Brain took a large amount of time to explain the pros and cons of doing that tying into the city system in addition to a ballpark estimate. He warned me of common practices septic tank pumpers use to drive up the cost of regular pumping which should be done every 5 years. We then talked about our Water Heater and he taught me how to find out the age of that heater from the Serial Number and what to look for it it fails. I can promise you, his information is in my phone and anything I need "from the where the septic tank starts and runs into the house and everything plumbing related interiorly" I am calling Brain back.
Everything you'd want!
Brian and team are everything you'd want in a contractor. They are courteous, knowledgeable, and thorough, and they do quality, honest work. They take great care to take care of your home when they complete a job, and they back and guarantee their work.
The Best Snellville Plumber by far!
Brian and his guys have been plumbing in Snellville for over years. I am glad I trust them to take care of my home and business locations. I recommend them and their pricing is fair.
Hubb Plumbing has been
serving Snellville Ga and Gwinnett County
for over 25 years. We understand that our community deserves great service at fair pricing. And we strive to earn your business and retain it so you won't ever have to make a call to another plumbing company again.
Thank you for your business!
Call Hubb Plumbing Today – (404) 925-4675