Before You Head Out for Vacation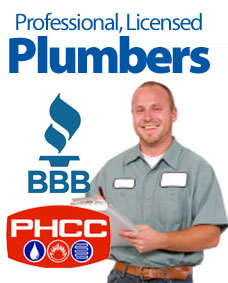 Whether you're planning a weekend getaway or a big summer trip you probably have a running list of things to do to get your home ready for when you're gone. We all know it's important to program the thermostat and stop the mail, but it's also important to give your plumbing system a quick and easy safety check as well. At Hubb Plumbing, we want all of our Snellville, Loganville, and Lawrenceville clients to be able to enjoy your vacations without worrying about a plumbing catastrophe. Just follow this quick water safety tip.
Turn Off Your Water
If a pipe were to suddenly spring a leak in your home, you would probably shut off the water supply as quickly as possible. But what if you aren't around to when that pipe starts leaking? The water will just keep flowing, creating a huge mess to greet you when you get home from your trip.
The odds of this happening to a well maintained pipe system are slim, but the stakes are high. And the solution is simple. By simply shutting off the water supply to your home, you can rest assured that disaster won't strike while you're away from home for any length of time.
Save Water, Save Energy
One of many great things about any summer vacation is all the savings you will have from leaving your home unoccupied. Not using your household lights, appliances and electronics for several days can make a big difference in your electrical bill. You will also see a difference in your water bill while you're away from home.
More Bonuses
Did you know that with a few more small adjustments, you can extend those savings even more? For instance, if you have an automatic ice-maker in your freezer, shutting it off before you leave will help you save a little extra water. And if you have a water softening system, shutting that down will also conserve energy and water softening salt.
Don't Forget the Water Heater, Too
However, the biggest savings potential comes from your hot water heater. The water heater consumes more energy than most of the appliances in your home, but if there's no one home to take hot showers, there's no need to keep it running. What's more, if you shut off your main water supply and water leaks out of the water heater tank by any means, the heating element could burn out if it continues heating an empty tank.
Plumbing Problems?
Call Hubb – your qualified plumber in Loganville, Snellville and Gwinnett County. We can remedy any common plumbing problems you run into. Just pick up the phone and give us a call! Thanks for reading Another Water Safety Tip!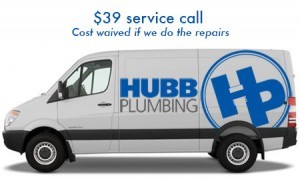 When the Plumbing Needs to Work the First Time